CSN News 12/18/18: Injustice for School Teacher, Democrat Anti-Semitism, Time for Decision, and More
From our founder – Although the midterm election results were heartening in some respects for the Conservative Christian community, the election fraud and voter fraud was widespread. The Citizen Sentinels will still keep monitoring election outcomes, but there is greater corruption eating away at the core of the nation. This week, we are calling attention to information from My Faith Votes, one of our partners in the quest to ensure fair elections in the Republic. We have featured articles from My Faith Votes in our newsletter in the past, and will continue to do so. However, there is a weekly news feature that they offer on their site called "Intersect." We offer an edited nugget from that site this week, and encourage readers to go directly to their site for future weekly updates: https://www.myfaithvotes.org/category/intersect/
Dennis Jamison
Justice Thomas Blasts Supreme Court For Sidestepping Planned Parenthood Case: "Quit Abdicating Our Judicial Duty"
U.S. Supreme Court Justice Clarence Thomas criticized his fellow justices Monday for refusing to do their work when they rejected a case about state efforts to defund the abortion giant Planned Parenthood. On Monday, 
six of the nine justices refused to take two cases
 out of Kansas and Louisiana where lower courts refused to allow the states to defund the nation's biggest abortion business. Both states, and several others moved to revoke taxpayer funding of Planned Parenthood after videos exposed the abortion giant allegedly selling the body parts of aborted babies. 
READ MORE
Virginia High School Teacher Fired For Refusing To Use Student's New Titles
A Virginia high school teacher was fired Thursday for refusing to use a gender confused student's new politically correct titles, a case believed to be the first of its kind in the state. After a four-hour hearing, the West Point School Board voted 5-0 to terminate Peter Vlaming, a French teacher at West Point High School who resisted administrators' orders to use male descriptions to refer to a ninth-grade student who had undergone a gender transition.  READ MORE


Anti-Semitism And The Left
By Richard Moss, MD
Since the tragic killing of 11 elderly Jewish congregants at the Tree of Life synagogue in Pittsburgh the American Jewish left, along with Democrat allies and the media have been unrelenting in their efforts to pin this on President Donald Trump.  But even a cursory exam of the facts will demonstrate that Trump is the most pro-Israel, pro-Jewish president we have ever had.
A prayer for the family of President Donald J. Trump and America
by Karen Hagestad Cacy Dec 16, 2018
As we enjoy the final days of Hanukah and enter into Christmas time, there are many reasons for prayer.  Reasons to pray for the sick, the lost and lonely.  However, this moment of reflection is a prayer for the family of President Donald J. Trump. A family who has put aside its old life for one of sacrifice and duty to its country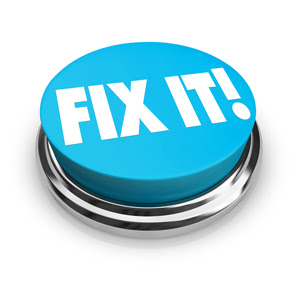 Fix the Problem!
by Michael Lewinski
In an discussion on Firing Line, Former Governor Mitch Daniels suggested we avoid the consequences of our debt crisis because most people are unaware of the ramifications of not being willing to deal with it. The debt that we're passing on to our children and grandchildren he said is immoral. This, I might add, was the view of our Founding Fathers.
He cited the Conservative Republicans' and Democrats' acquiescence to Progressive demands for bigger government. He described it as a failure of both parties. He is right. Politicians in both parties have abandoned our future for wins, for short term gains. Self-centered, power hungry politicians who do not look ahead are immoral.
Thanks again for reading. If you these articles, please share this with ten of your trusted friends. The time for silence is over. To subscribe to our email list go here and please tell us about your most important topics of interest.
The Citizen Sentinels Network is dedicated to continuing Dr. Ben Carson's educational and transformational focus during his 2016 campaign. He held to his Christian beliefs and stood firm on the fundamental principles at the basis of American government.
If you would like to receive future issues, please go here to tell us your top areas of interest and we'll add you to our member list.
Sincere respect, Dennis Jamison
Founder, Citizen Sentinels Network